What We Know So Far About the 2025 Ford Ranger Lightning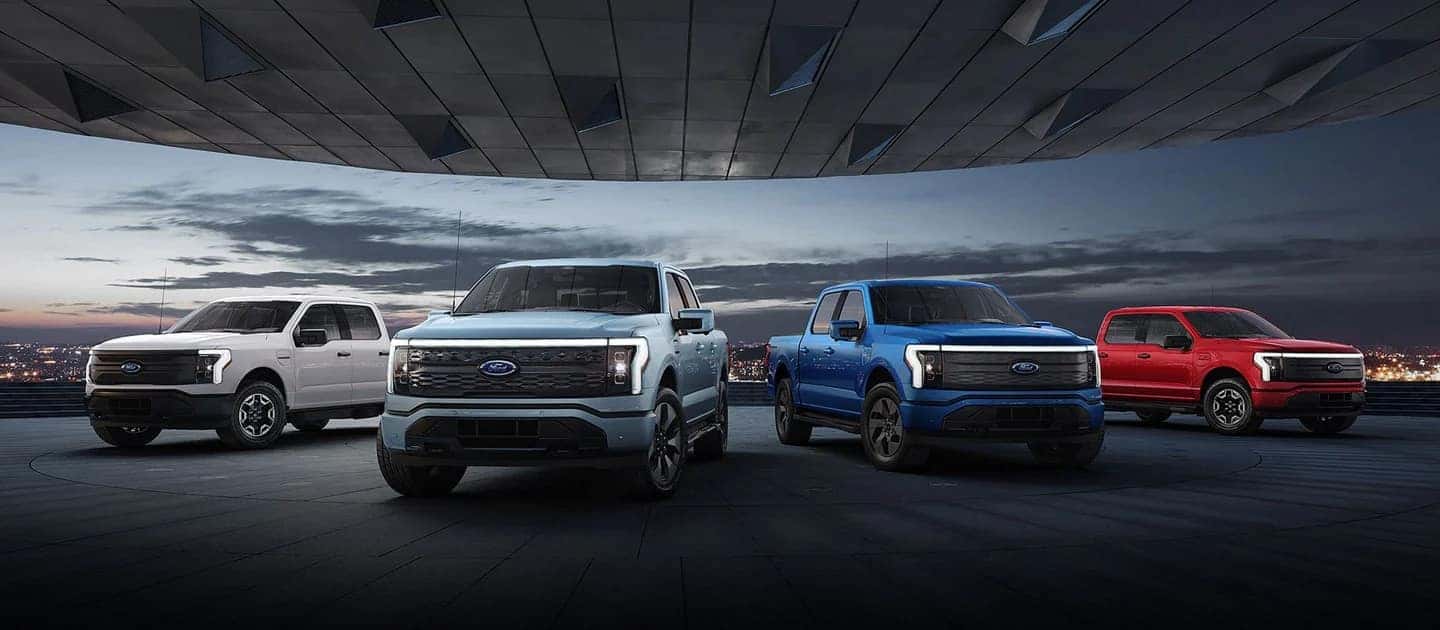 Photo Source: Ford
Ford has announced a brand-new electric member of its family that is looking like it will be as gorgeous as ever, and this addition could possibly be joined by an electric Maverick as well! What might it be you ask? It will be a sibling to the Ford F-150 Lightning, effectively expanding the Ford F-Series family with this new electric Ranger pickup. As the demand for the F-150 Lightning has exceeded expectations, Ford CEO Jim Farley has mentioned plans for another electric truck are on the way! 
Although Jim Farley and his team have decided to not give out any details of the EV addition to the F-Series family, he did extinguish any ideas of an electric F-250, F-350, or F-450 coming to fruition, for now. He also mentioned that the truck is very distinct from the next-generation Lightning which could point towards Ford going somewhat smaller. Recently, Ford filed trademarks for the Maverick Lightning and Ranger Lightning which may have revealed the company's intentions. A Ford Ranger is logically the best move for the company as it would give a refreshing new EV within a series of vehicles that continues to gain traction and popularity as the years' progress. Ford has also mentioned that the new, next-generation, electric pickup truck will be actualized at the all-new Blue Oval City plant in Stanton, Tennessee which will also be assembling the next-generation Lightnings beginning in 2025. 
What Other Direction Could Ford Go?
Another possibility is a performance F-150, like an electric Raptor making a special appearance on the refreshed and dedicated EV platform for the next-generation Lightning family. This could mean much more than just 580 horsepower and 775 lb-ft of torque (which are the current specifications for the current Lightning), however, this may be something feasible a little bit more in the future, after the smaller trucks are debuted. With the recent trademark filings, it's possible to speculate that at some point, enthusiasts will see an electric version of the beloved hybrid Ford Maverick take shape. This may be something that might be seen in the future, however, as the current Maverick has fully taken on its role as an affordable, entry-level vehicle for Ford. The Maverick stands out from the rest of the full-size F-Series with its platform that mimics the Ford Escape. A current estimated on-sale date might be within the 2025 model year for the Ford Lightning and the estimated price range is about $35,000 (Plus Destination Fee)!
Gear Up With Us
Here at Sunrise Ford, we strive to give our customers an exemplary shopping experience. We have a friendly and knowledgeable sales team that will make your time buying, leasing, or selling needs an absolute breeze for anything on our new vehicle inventory. Perhaps you're considering one of our wonderful used vehicles to take home? We have a plethora of options to choose from!
Whether you're purchasing a vehicle or looking to get your vehicle services by a team of trained service professionals that can help with an easy online appointment, we've always got you covered. Our dedicated team knows what it takes to provide you with a truly unforgettable experience. Stop in and allow us the pleasure of helping you today!