3 Reasons to Love the Ford Mustang Mach-E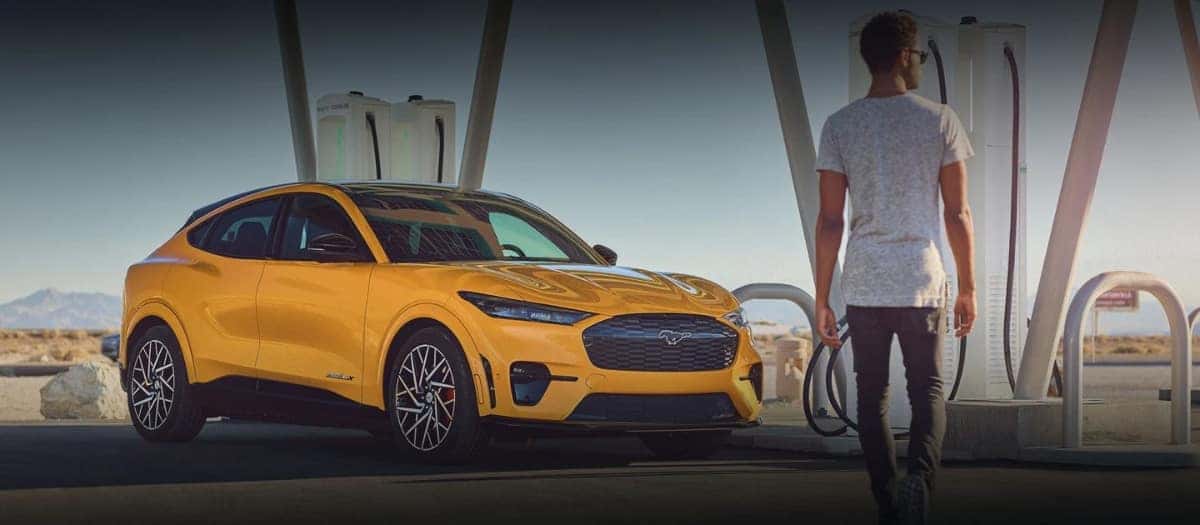 Photo Source: Ford
With the world being taken by storm by EVs and all they have to offer, there is no doubt that the competition can be fierce and can even stress one out when it comes to deciding which of them to take home. No matter how fierce the competition may be, however, the Ford Mach-E continues to stand out among the rest. Here are three reasons why the 2022 Ford Mach-E is the top choice amongst the other choices out there.
The Mach-E's High Cargo Capacity
The 2022 Mach-E garners a splendid 64.4 cubic feet of cargo capacity which is made up of the 29.7 cubic feet of cargo space behind the rear seats, and the enhanced 59.7 cubic feet of cargo space that is available when the rear seats have been folded down. This is enough space for stowing luggage and even bulkier items like a bike, for example. This space, along with the added 4.7 cubic feet of foot trunk space and the ability to drop the dual-level cargo floor down to the lower position for taller items is what makes it one of the best in cargo space.
Incredible Horsepower and Torque
The Mach-E harnesses an outstanding 266 horsepower and 317 lb-ft of torque. This impressive amount of power allows it to hit 0-60mph using only 37 kW of battery every 100 miles. It has the exact agility and power one would expect from Mustang, yet it maintains an engaging and playful feel to it. The different trim levels also provide higher horsepower and torque that will quench anyone's thirst for power. For example, the Mach-E GT brings an 88kW battery that offers 480 horsepower and 600 lb-ft of torque that hits 0-60 in just 3.08 seconds.
The Ford Mustang Mach-E Offers the Most Bang for One's Buck
With a starting price of $43,895 (plus destination fee), the 2022 Ford Mach-E brings buyers the best value when it comes to what it can offer. Consumer Reports has even ranked the Mach-E at the top of the luxury compact SUV class as it excels with perfect scores for routine handling, acceleration, and even owner satisfaction. It boasts a beautifully sporty interior with an infotainment system that puts others to shame and offers one of the best safety systems, the Ford Co-Pilot360.
All in all, the 2022 Ford Mach-E is an incredible EV that outshines any that are on the market. When considering which one to choose from, we definitely recommend looking into this sporty and powerful vehicle to take you on every adventure!
Gear Up with Us!
Here at Sunrise Ford, we strive to give our customers an exemplary shopping experience. We have a friendly and knowledgeable sales team that will make your time buying, leasing, or selling needs an absolute breeze for anything on our new vehicle inventory. Perhaps you're considering one of our wonderful used vehicles to take home? We have a plethora of options to choose from!
Whether you're purchasing a vehicle or looking to get your vehicle services by a team of trained service professionals that can help with an easy online appointment, we've always got you covered. Our dedicated team knows what it takes to provide you with a truly unforgettable experience. Stop in and allow us the pleasure of helping you today!